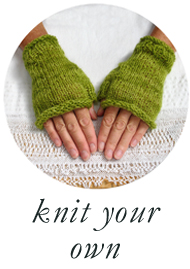 5 May 11
Roofs, walls and floors

We're tantalisingly close to finishing the roof frame, but it's such a slow job. Anyway, we had help from Sunseed today, Dave worked with Jeronimo and finished half a section, just three more to go...
| | | |
| --- | --- | --- |
| | | Csaba helped level floors, cart loads of soil out to the berms and sawed pieces of wood for the roof frame. |
While Louise, Sarah, Katherine, Mimi and I chipped away at the back wall to get it to the finished size and carried on leveling the round room floor.
Below from left to right: Katherine, Jeronimo, Louise, Sarah, Jeff, Csaba and Mimi. Thanks guys for all your help.
Hang on, what did Jeff do I hear you ask? He was here in an advisory role on his way to another project (a kakkelovn he's building in Lubrin). Do you remember the pics of the Rocket Stove at Sunseed? Well Jeff built it and came to give us advise on where to site one, if we decide we need it. It's thrown all my layouts up in the air again, do we build a Rocket stove, or maybe a kakkelovn, do we even need one? Ho, hum, back to the drawing board! But seriously, thanks Jeff, your knowledge is much appreciated.
Time for a rant
Don't you just hate politics? Well I do. Our Building Permission process is driving us to distraction. There have been so many NON environmentally friendly buildings thrown up in record time in this area I just don't know why our permissions are taking so long and are subject to such political nonsense. I'd say we almost have a case of discrimination to take to the European Union courts.

You all know about the infamous Algarobicca Hotel complex built totally illegally in the Cabo de Gata Nature Reserve only 20 kms from us? And have you seen the kilometres of poorly built concrete jungle apartments stretching from Vera Playa north along the coast. Beautiful countryside has been desecrated by roads, roundabouts and thousands of apartments - most standing empty - and ALL without a doubt built with no care for the environment at all - it makes my blood boil. And that's not to mention the thousands of other apartment blocks built in the area, some illegally, most not necessary, has the world gone bonkers?

And we're stuck with the politics of getting our little environmentally friendly project through the system, we've done everything right, we've followed the rules and it seems we're being penalised for it. And now we think we're losing our lovely architects as well, it's taken so long going through the system that their lives have moved on and away from the area.

GGGrrrrr!

add