The weather has cooled (a bit) and three volunteers came to work with us for the week. They made a flying start digging the trenches for the black water, grey water and planter to toilet pipes. Then it was time to do the plumbing and fill in the holes. All that work and nothing to show for it! Lucky I took photos along the way...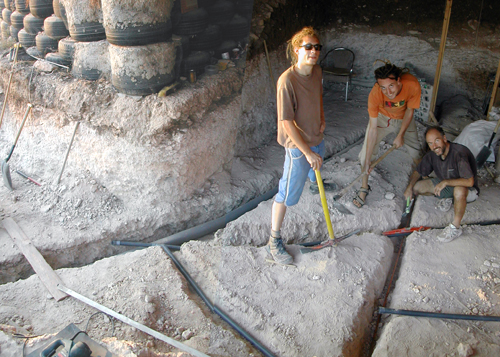 Bertrand, Damien and Dave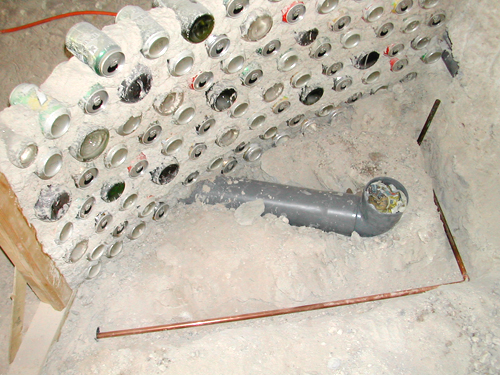 Blackwater and planter pipes in bathroom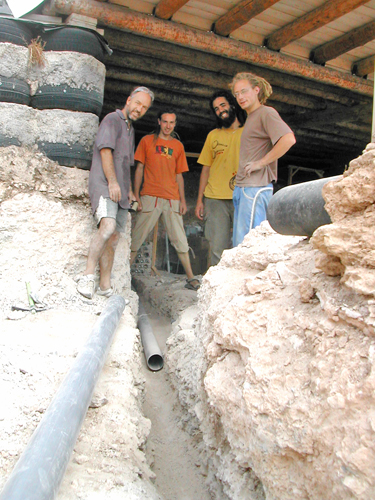 Dave, Damien, Amar and Bertrand
It wasn't all digging and piping though. We also did a lot of work on the dome, here's Damien and Bertrand stripping the cane they'd just collected ready for the morning. While Amar and I did some papiermache work.
After all the pipework was done it meant we could construct the door frame for the entrance.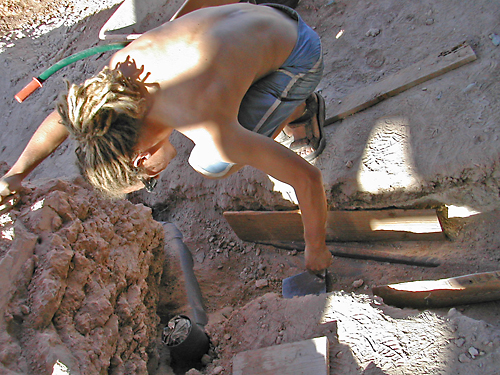 Bertrand preparing the footings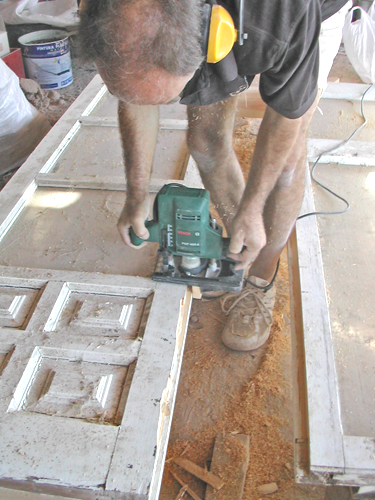 Dave routs the reclaimed doors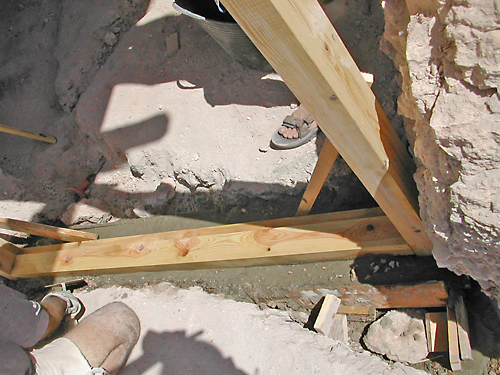 The cement footings poured
Thanks so much guys for your hard work and enthusiasm. We enjoyed meeting and spending the week with you.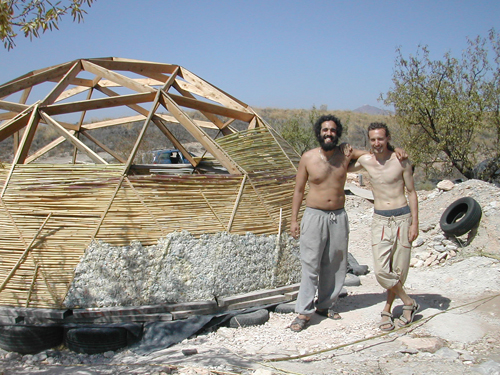 Damien and Amar leave Saturday to spend a day on the beach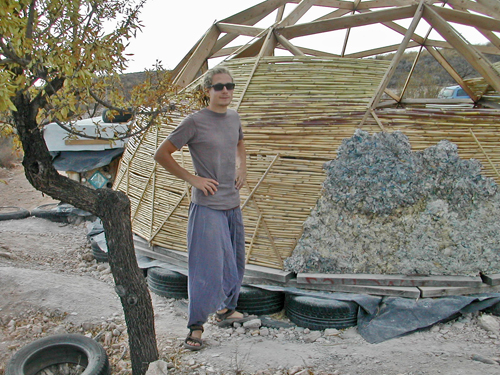 Bertrand leaves on Sunday to visit the parks of Valencia