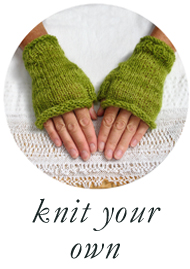 22 Jun 11
Wednesday
6 Sunseeders came to help today, while Dave was showing them around I went to meet the lorry with it's load of our much anticipated cork insulation. I think it's the biggest lorry we've had down our lil' ole track, and at some points we weren't sure it would make it, especially when it left some of it's bumper on the rock of a particularly hairy corner - sorry guys.
But they made it and no sooner had they turned up than we all got down to unloading the sacks of cork. How heavy? Surprisingly! Anyway, it got done in no time with all of us pitching in and soon we had two very large piles of cork.
At this point I'm going to put a plug in for Location Warehousing, they were stars so if you need something moving from A to B get over to their web site Location Warehousing
After Mark and Steve from Location left Dave started fixing down the front frame, Amie, Emily and Tom boraxed the plywood panels, Fabricio and George pickaxed away at the planter and Gabriel and I attached the rigid insulation panels to the West perimeter and started backfilling with soil. This was going to make it much safer and easier for everyone to carry the sacks up to the roof.

Right: Amie

Below: the West roof perimeter with the rigid cork batts - we still need to add more so they line with the roof top, but this was enough to make the area safe.
Then we set about filling the frame with the very gorgeous, scrunchy, mellow smelling, lovely to handle cork. I'm in love I think.
At first we started putting the sacks in whole, but it soon became clear that this wouldn't work for all sections as the sizes differ and it was hard to add extra cork around the sacks. So we started emptying the cork into the frame sections and dancing on it to pack it in tight. Over the next few days we must've 'danced' quite a few kilometers between us getting that cork packed in nice and tight.
As soon as a section was done the plywood panel was cut to fit and screwed in place, seems a shame to cover all that gorgeous cork, but needs must.
As much as we all wanted to stay with the cork dancing (is that similar to River dancing?) I had to get the vapour barrier stapled down to the back and East perimeter. Amie and Emily helped. As easy as this sounds stapling through the plastic into the earth filled tyres took some doing, and when we got to the corners of the roof it was like wrapping a present - and I've never been that brilliant at that. Still, here it is done.
With a bit more cork dancing that brought todays work to a close. Thank you everyone for your hard work, it was a cracking day.

Clockwise from left back: me, George, Gabriel, Emily, Tom, Ami and Fabricio