21-24 Nov 2013
A big pile
After Dave's work last week we were left with this big pile of soil. Instead of wheel-barrowing it outside we decided to use it to fill in the floor around the columns. Just to recap, the columns sit on cement footings which are 10cm below finish floor level. So to bring it up to finish floor we need quite a lot of mud.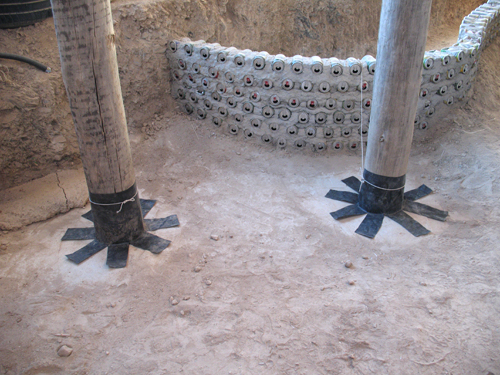 Plastic to protect the base of the wood columns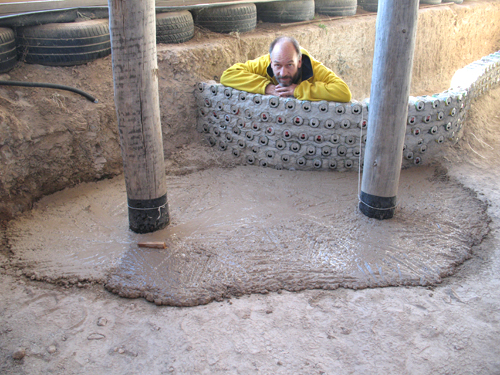 Stop hiding in the planter Dave
Conduits and plumbing
After we used up all the mud on the floor Dave made another pile when he made the channels for the electrical conduits and plumbing. Just as well we have more floor to level, but that's next week's job.

Another pile of mud to clear!
Earthcliffs
There was a lot to build out on this earthcliff so we're going to do it in stages. I've used quartz again for the detail.
More chiseling...
After my carpentry lesson last week, Dave set me the task of fitting the handle/lock to the doors. It took me ages but is a very snug fit - though I say so myself!
...and a bit more tiling
Our first YouTube movies
Don't know why I didn't think of this before! Anyway, forgive my first attempt at filming and talking at the same time, who said women can multi-task?!!
Add your comment