Aug 2013
Hot work
August has been a lovely, hot, snoozy month. Time to be relaxing and enjoying the long hot days with a cool beer in one hand and a good book in the other....
Some hope!
We've been, as usual, working, working, working. Dave has been to the uk for work meetings, I've been doing the drawings for the architect and, of course, in between all that, we've been doing as much as we can to the 'ship hoping that one day soon our ship will sail!
Here's a summary of what we've been doing....
Leveling and trial tiling
The floor of the 'ship, just like most other things, is a bit of an experiment. We'd like to do an oiled mud/lime floor similar to the one we saw in a cave house in Guadix. But I also thought it would be nice (and more hard waring) to use terracota tiles and stone on the bits that will have heavier traffic, like the entrance and kitchen. So, to that end I've been doing a bit of testing to see how it can all work together.
The floor needed leveling first, which meant a lot of taking earth out, then around the column footing we added earth to bring it up (putting plastic around the wood to protect it). The earth at this low level is very limy so we're hoping this will deter little bugs anyway.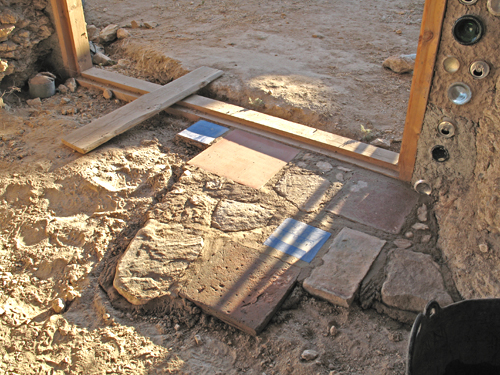 A mix of terracota, stone and blue tiles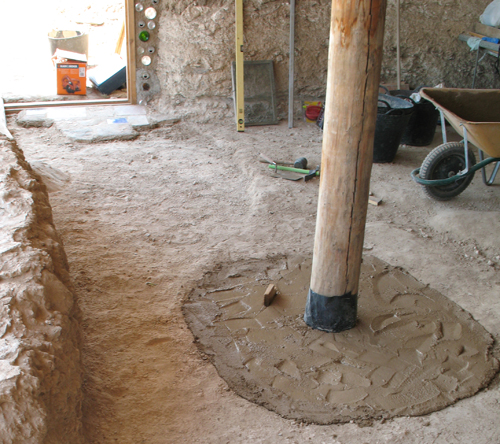 Limy earth around the column
Dome skylight and windows
The dome skylight needed a few finishing touches and was then hauled into place. I say hauled because the thing weighs a ton and had to be dragged up the outside of the dome to fit. Took a bit of doing with just Dave and me, but we got there.
We also did the trial for the homemade double glazing on one of the windows. It seems to be working well as there has been no leaks after the rains last week.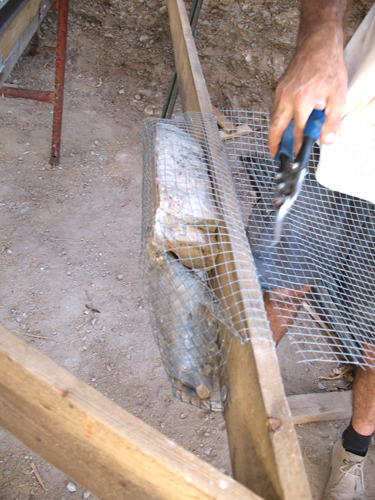 Wiring in the rock weights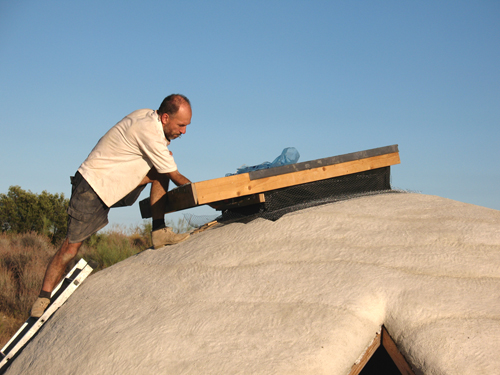 Dave fitting the hinges on the skylight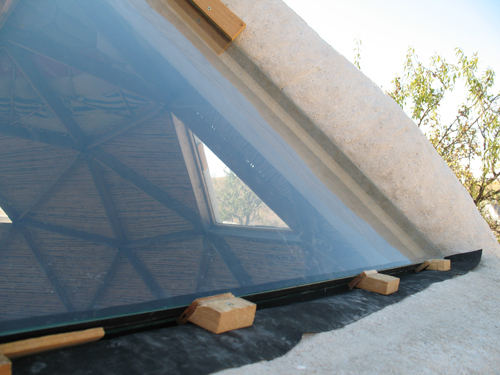 Homemade double glazing
Swales and tyres
One of the most important jobs of the summer was getting the tyre enforced swale in place to redirect rainwater away from the 'ship entrance. We were there last Friday when the rains came which helped us see where more leveling and redirecting was needed.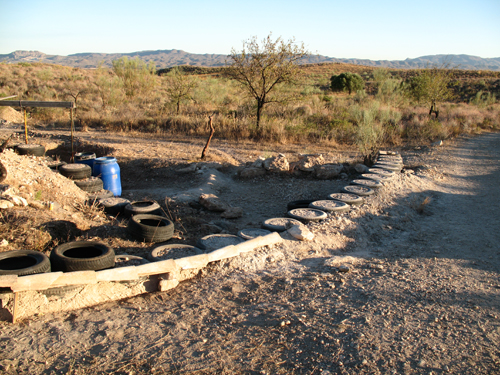 Building up the swale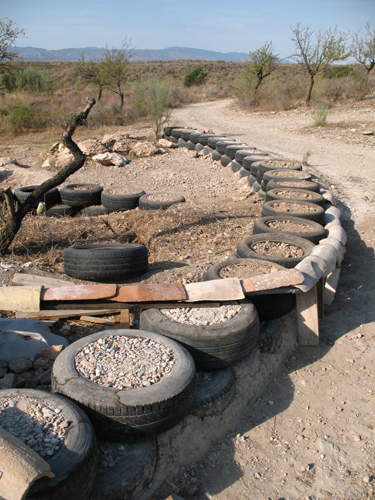 Nearly there!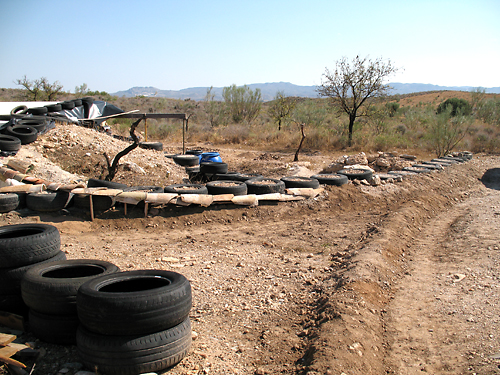 A bit more redirecting
Front face drain
We made a good start on the gulley on the front face too.
Water tank
And last but not least, we also worked on the 10,000ltr tyre water tank. Well we need somewhere to store all that rainwater we're going to get this autumn!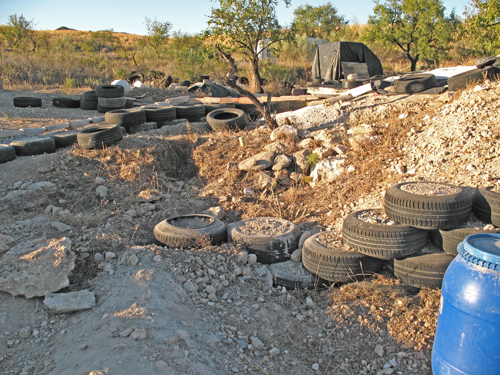 The first of the tyres in place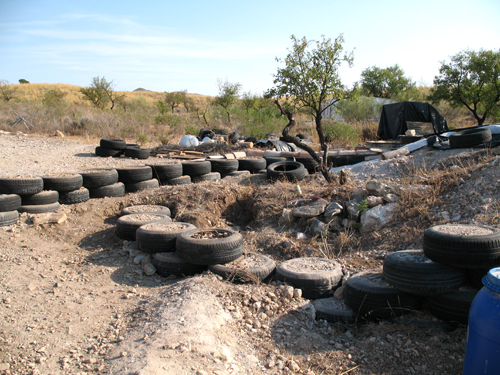 ...and a few more
Chumbo picking
...very carefully! These prickly pears are a delicious juicy treat after a hot and dry summer. Just be careful of the spikes.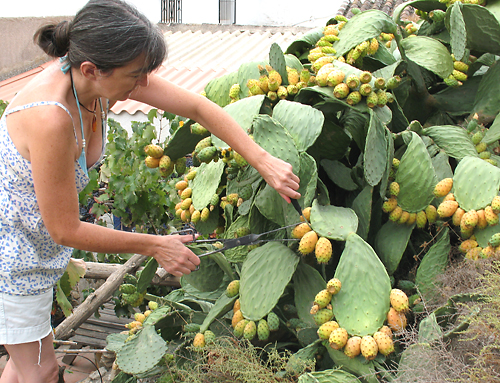 Fire tongs and a knife work well