Last week we did more of the same - tying in sacks and papercreting. And this week - lots of prep for the last section and tying in as many sacks as we could. No time for papercrete though, that's next weeks job.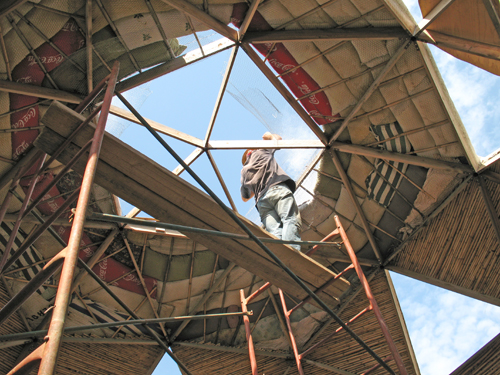 Dave on the scaffolding juggling chicken wire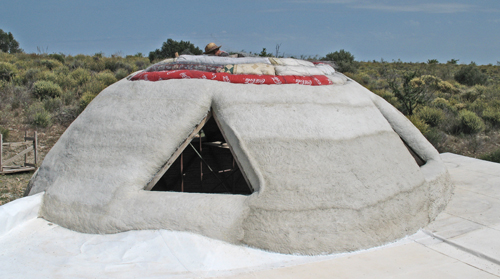 An unconventional coke ad!
p.s. sorry about the Coca-cola advert. We somehow acquired this coke sheet years ago at a Christmas party - I know not how - and at last it has come in useful!