28 March 2016
The birds and the bees
Last week (from the 28th March to 3rd April) was beautiful, sunny, warm, still. We were working outside and it was very obvious love was in the air. The larks were flitting about in groups of 4 or 5, chasing each other, preening, posturing, generally er larking about. There was insect activity everywhere I looked, bees and other bugs busy pollinating the wild flowers. Spring had most definitely sprung!
Our old friends the bee eaters, swifts, swallows and woodchat shrikes have returned for the summer and new friends spotted - a solitary wheatear. Unfortunately the lovely Bob and the other redstarts have vanished. I presume they've flown away to find nesting sites, so no takers yet for Dave's bird house.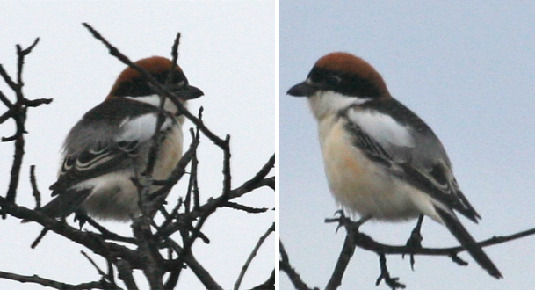 Woodchat Shrikes return for the summer
Bees, flies, hornets or wasps?
I had no idea there were so many types of bees, let alone wasps, hornets or even flies. So when I took the pictures below I thought most were bees as they were drinking nectar from the flowers. But after doing a spot of research I realise that probably only the bottom 2 are bees, maybe honey or solitary. The top left is a bee fly (Bombylius montanus) and goodness knows what the red and black slightly scarey looking bug is top right! I think it might be a hornet or wasp?
I read up on the cute little fluffy bee fly and am not sure I think it's so cute anymore - apparently it's larvae is parasitic on solitary bees - a similar fly was identified as Bombylius montanus by Dr. Neal Evenhuis of the Bishop Museum, Hawaii. They are typically parasitic on bees of the genus Anthophora (Apidae). According to Dr. Evenhuis, this is a relatively rare species also known from Walker Pass in the southern Sierra Nevada.

Bees and flies and goodness knows what!
Earthship work?
I'll do a proper update later on the work we did. A little clue - we're one step closer to getting the big tank finished. Which considering we've had cloudy days and threats of rain all week is a good thing.
Add your comment